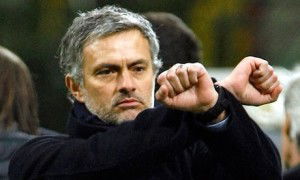 The two names being regularly touted since the manager came under pressure from sectors of the fans are Jose Mourinho and Eddie Howe – worlds apart!
On the one hand we have a jobless 56 year old egotist who would cost an absolute fortune to employ – even were he to be remotely interested in managing us – and a 41 year old Brit who has worked a near miracle on the south coast over the past seven years.
I recall talking to Frank MacAvennie at the time Sam Allardyce was on his way from Upton Park about his choice for the job and he had absolutely no doubts that Howe was the man.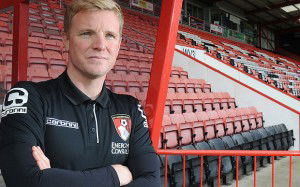 He said: "He's the one. He gets the ball down, has his teams play football and would be ideal for the Hammers."
Four years on, Allardyce is out of work after managing three other clubs, interrupted by an excursion into the England job, whilst Howe remains exactly where he has been most of his life – on the south west coast.
He's beginning to look very much a one club man after playing for the Cherries before staying around the area with Portsmouth and Swindon.
Mourinho on the other hand – is a world travelling manager but no longer the Special One – who regularly pops up on Sky as a pundit whilst attempting to fill a few empty hours.
The troubles of Manchester United and Chelsea behind him, but not forgotten by most, suggest that he  is incredibly high risk and would want the sort of fortune in the transfer market which West Ham simply haven't got.
Wages? At least what we are paying Pellegrini.
When managers and the sack race chat starts it's important that there are obvious replacements to consider and quite frankly there don't seem to be any around.
We soldier on but CandH would love to hear from those who reckon they have an answer to the issue!