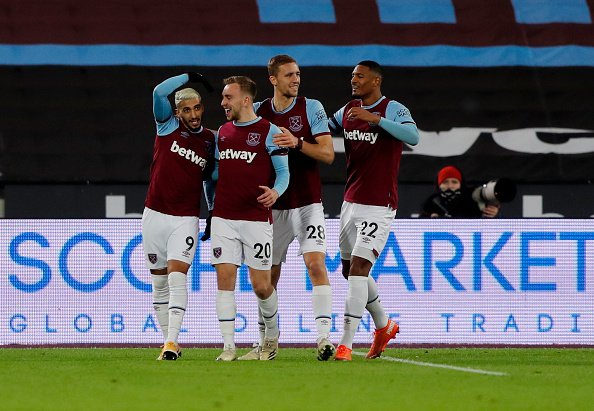 By Sean Whetstone
The news that Michail Antonio could be could be out for two more matches has come as a crushing blow for David Moyes but could he mix things up for Leeds and Crystal Palace?
Many would argue that Haller has been given several chances and doesn't fit within the David Moyes system and maybe never will.
It doesn't seem to play to his strengths and he is often devoid of support in his solo role upfront.
SO, could it be time to turn Benrahma as our centre forward in the same way and hope it becomes a similar transformation we saw in Marko Arnautovic and Michail Antonio?
The Algerian certainly knows where the goal is and looks  the type of player who could thrive if given his chance in the starting lineup within the eight days featuring two winnable games.
Another option is to start both Haller and Benrahma but that would most likely mean dropping Arthur Masuaku with no guarantee a new system would deliver.
The manager proved he is not always predictable when he dropped Haller last week for unfit Antonio to start.
Is he brave enough to take a new gamble by playing Said up top?