David Moyes admits he is somewhat concerned about the air miles travelled by Fabian Balbuena!
The Hammers defender linked up with Paraguay during the international break.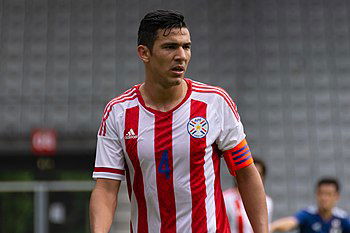 They played Argentina in Buenos Aires, drawing 1-1, before a 2-2 draw with Bolivia in Asuncion.
The game against Bolivia took place on Tuesday evening so he did not return to England until Thursday afternoon; the Hammers take on Sheffield United on Sunday.
It means Balbuena has travelled over 12,400 miles, coming and going, and Moyes was asked about whether he could be rested this weekend.
He told reporters before the encounter: "I think he has played very well and he has done a good job.
"There is a concern with how long he has been away and he wasn't arriving back until very late in the afternoon (Thursday) so it is something we need to look at but that's the same with any of the boys you fly back from South America, the jetlag involved coming back this way.
"It is a consideration, how much sleep we can get him, how much rest we can get him, and get him prepared.
"The one good thing is that we do have an extra day to prepare as we are playing on Sunday so that gives us a little bit of extra time.
"But if not I have Issa Diop fit, I have Craig Dawson fit, so if there are any reasons not to do it then I have got those players available."