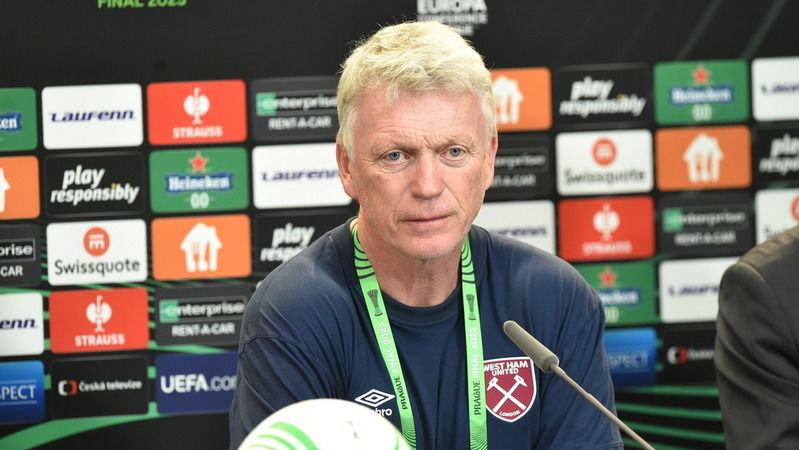 David Moyes has hit back at the knockers who have been on his case all season…and that of course includes us.
The League campaign was of course a shocker until the late revival but the surge into the Conference Final has excused much of that and the manager clearly wants more of it from his words in tonight's presser.
He makes it quite clear this is the biggest moment  of his career and is seeing this as just the start for West Ham United. That in itself suggests there is little chance of him not being in charge when the new season begins.
He will be entering the last 12 months of a three year deal and clearly intends being around for a while to come and of course it will be impossible if we win that trophy tomorrow night anyway!
Discussing things at the presser he declared: "This is the biggest moment of my career. To be a football coach for as long as I have been must mean I'm doing something right.
"There are a lot of very good coaches out there but, for those young coaches, they have to see if they can do 20 or 25 years in the business.
"It's great to be sitting here in the first place. Whether you're an experienced manager or a young one, sitting here for a final is the pinnacle. Hopefully this is just the start for us. I'm enjoying this one and enjoying the moment with everybody.