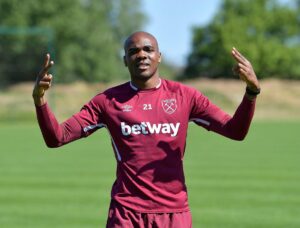 David Moyes can't put on date on Angelo Ogbonna's return from injury.
The 32 year old has been in remarkable form all season but suffered an injury against Manchester United which was expected to put him out for a month.
But the manager says it's impossible to tell when the central defender will be available again but says he's obviously hoping it could be sooner rather than later.
He explained the situation when talking to reporters saying: "Angelo is a bit of a concern and I can't put a date on it.
He's been in a boot with his ankle for this period, he's due to come out of the boot I think in the next day or two and we'll know a bit more after that after that.
It could be something which heals quickly after that, he's not had any surgery or anything, it was just to stabilise the ankle."