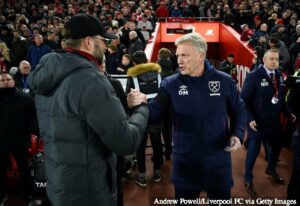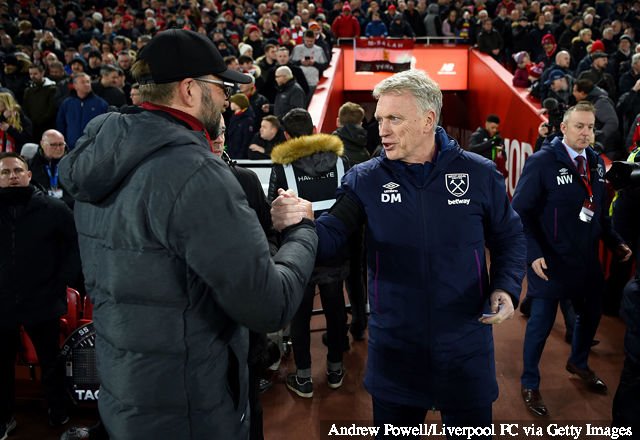 David Moyes will be desperate to end a Premier League managerial record of 17 games without a win at any single particular away ground should West Ham United fail to beat Liverpool.
Such things may be expected to come the way of guys who have spent  a long time as a boss but it doesn't lessen the anxiety.
As manager  of Everton for so long this particular record rankles probably more than most but should he bring it to an end this afternoon and the Hammers grab a double over the Reds it will be a result of the greatest relief – not to mention joy!
He will no doubt have given the game his most attentive approach given that record and the Hammers need to get something from a game that kicks off at 5.30 pm.
With injury problems to cope with and a team that has won 10 of its last 11 games we all know what we face but hope always springs eternal against the big clubs.
Moyes declared: "I have found it really difficult throughout my career because Liverpool have had really, really good teams
"I didn't win there, but I was able to finish above them. I finished above them twice when I was manager of Everton in my last two years. If you give me losing at Anfield and finishing above them in the league, [I'd take that] all day long."
"I don't look at it [the record] – I just know it's there," he said.
"When you go to play Liverpool Football Club, they have incredible support. I've come up against some brilliant Liverpool teams … and quite often I've been one of the managers of one of the clubs with quite a big rivalry against them."