David Moyes has apologised for his moment of madness during the Hammers' Europa League semi-final defeat to Eintracht Frankfurt on Thursday evening.
The Irons were 1-0 down at the time, and also had 10 men, after Aaron Cresswell was sent off in the first 20 minutes.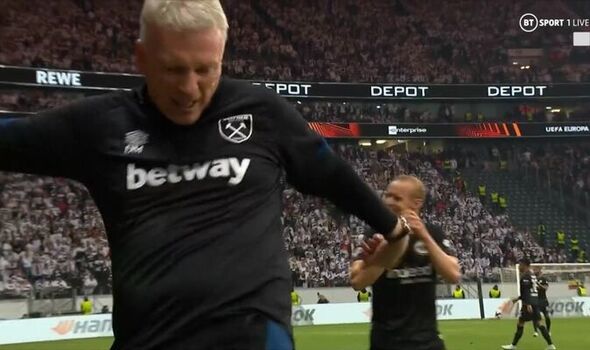 Moyes let the pressure get to him in the second half and volleyed the ball back at the ball boy after it was thrown back softly towards him.
The referee immediately brandished a red card, with Moyes sent to the stands as a result.
UEFA will subsequently look into the issue; the Irons boss will undoubtedly get a one-match ban from the touchline in European competitions, but the governing body may look to extend that.
After the game, the Scot did apologise, although he made the rather strange assertion that the ball boy had deliberately set the ball up to be volleyed.
Quoted by BBC Sport, the Hammers manager said: "I have to apologise for kicking the ball.
"The ball boy left it short nicely on the volley for me. I apologise for it. It didn't hit him, I think I bent it past him."