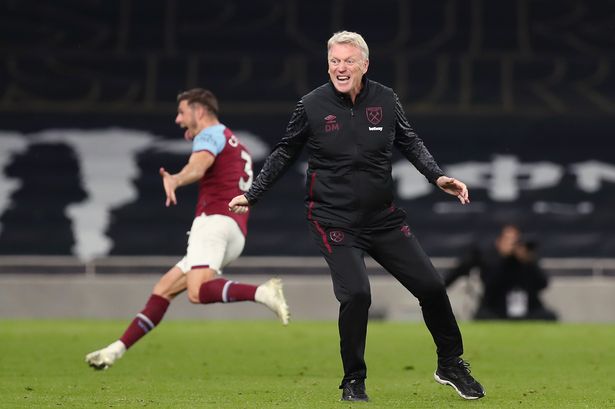 They say if it's worth having it's worth waiting for but we could have done without the tension of a Goodison Park backdrop to the David Moyes appointment.
We were delighted to learn and publish over a week ago that a three year deal had been agreed and only the paperwork was left to sort out.
We were also told that given that Moysie is a totally honorable man there were no fears that he would break his current contract or renege on the new one even in the light of the Everton job being discussed as a possibility.
The official announcement came today – 24 hours later than some media had suggested but never mind it's job done.
It's fitting the board should break the habit of their time in the business of ownership of the club by offering a three year deal rather than two. It may even be seen as the proper thing to do by way of compensation for  replacing him with Pellegrini.
It's fun to see Tottenham struggling to find a manager stupid enough to join them at a time when we have the clear manager of the year in charge – whether offered recognition or not.
And it's good to know – as I'd heard from various national newspaper journo mates who know him – that DM really is a man of honour.
Now he can get down to work and let's hope we have no second season problem as has been known in the past at a number of clubs.