David Moyes insists Mark Noble could keep playing beyond this season if he so wished.
The Hammers captain is set to pull the curtain down on a storied Irons career at the end of the campaign.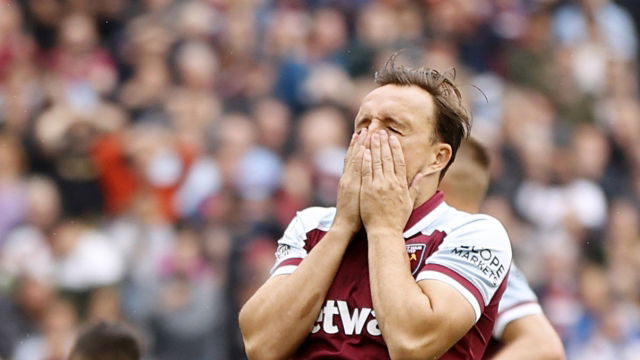 Noble, of course, missed a penalty in the 2-1 defeat to Manchester United at the weekend but he played against the Red Devils in the EFL Cup on Wednesday as the Irons won 1-0 at Old Trafford.
Moyes insists the midfielder has "big, giant balls" and is the kind of player who never actually lets the club down.
And he insists he is more than good enough to keep playing, despite the fact that he is turning 35 next year.
Speaking to reporters before this weekend's clash with Leeds, he said: "I think it would be more insulting if we questioned Mark Noble's character, I think Mark Noble's character is certainly not in question.
"He's got big giant balls and he took it on, he's taken on some massive, massive situations – I didn't have to think again. Sunday we went and got him and I think the biggest thing is he tried to go out and take some form of ownership of the game. As you get older it's not as hard but the game's quickening up.
"I've said to supporters and I've said to you, Mark Noble has very, very, very rarely let us down in any games he's played. Very, very rarely. I know it's his last year but I genuinely think that if he wanted to go on and play longer I think he could.
"I've always felt that this early part of this season was important, that we're going to need him – whether it be in Europe or cup games or as backup in the league games. This was always sort of the idea. But as long as we can keep him fit and keep him in a good place I think he'll always be an influential player for us."