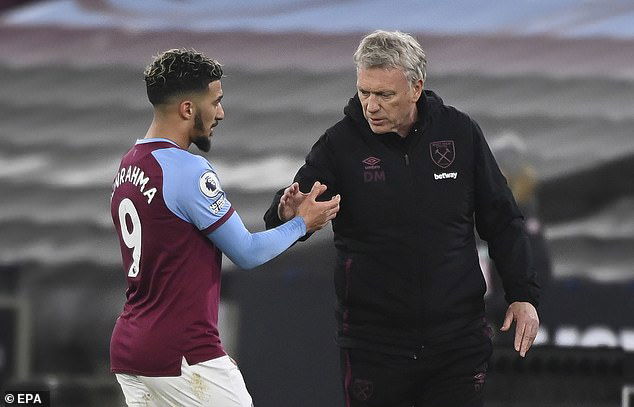 By Simon Leyland
More nonsense from the lips of our increasingly ashen faced Supremo …..this time about Pablo Fornals and Said Benrahma.
Following our caning by Brighton, he was asked why he decided to take Said Benrahma off at half-time
His response: "I thought they were causing us problems down the right with Solly March and Veltman and I didn't think we were getting any creative stuff. But I could have said that about a lot of them. I've got to make the decision of what I think at the time.
Pablo Fornals has played quite well for us, does a good job for us. I thought he might have helped out a bit more in a defensive situation and Pablo's someone who can come up with a goal. We turned the ball over more in the first-half than I think we've done all season. Our passing and control was really poor."
Now I am confused. How can Moyes say that Fornals has been playing quite well when he has hardly played him?
The 27-year-old has been given just 76 minutes of Premier League action since January 21st, despite being available for all six matches during that period according to our anoraked friends at Opta.
Secondly, what on earth is he talking about Fornals being someone who can 'get a goal'? The ex-Villarreal ace has only four to his name this season whilst Benrahma has seven! In fact, the Algerian winger is our joint top scorer alongside Jarrod Bowen with seven in all competitions this season
And finally, the goal that Brighton scored in the first-half came from an attack down their left-hand side (whilst our defenders were looking on admiringly), the completely opposite side of the pitch to where Benrahma was playing!
None of the befuddled one`s comments make any sense regarding his decision to substitute the Algeria international.
He is obviously not a fan of Said Benrahma, that's patently obvious. But I think Benny will have the last laugh by helping make the trifle for Mr Moyes forthcoming farewell party.