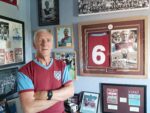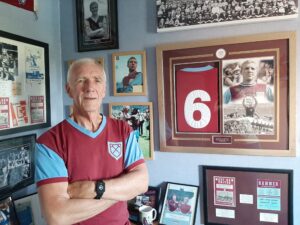 By CandH's top blogger Allen Cummings
David Moyes will have undoubtedly been delighted – and greatly relieved in equal measure – that Angelo Ogbonna got 66 minutes of first team game time under his belt on Thursday evening without any obvious restriction of movement or adverse body reaction.
While Craig Dawson stood in superbly for Oggy following his cruciate ligament injury against Liverpool in November last season, Daws has had his own injury problems of late, and with Nayef Aguerd also cruelly injured so soon in his West Ham career, it's been left to young Ben Johnson to fill the void both have left.
I love Ben, but with the best will in the world centre back is not a position where he is most comfortable. Now of course Moyes has continued his foray in the transfer market with the addition of Thjilo Kehrer. Suddenly the centre back crisis looks to be easing.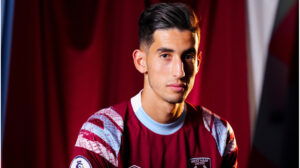 I doubt we really appreciated just how much of a body blow Aguerd's injury was to Moyes and all his best laid plans for the new season. Nayef was the manager's first signing of the summer. The player he wanted to get under his belt. The first new building block of what was intended to be the manager's plan for strengthening and re-shaping the team.
Any football manager and coach will tell you a solid and dependable partnership at the spine of the defence is vital. Two fit and functioning defenders at the heart of the team helps create a rock solid foundation on which to build and the team can thrive.
Moyes thought he had that building block firmly in place early on – which would have allowed him to concentrate on strengthening elsewhere. Nayef's injury blew that plan out of the water.
From then on it's been a case of trying to 'patch-up' a partnership and at the same time attempting to play catch-up to where we should have been in the team's preparation.
I'm not suggesting the outcome of the Manchester City game would have been different had we had two recognised central defenders – but I am suggesting the Nottingham Forest game could well have been.
Chances are we wouldn't have conceded the sloppy goal that so infuriated Moyes – and consequently Forest wouldn't have been gifted the leg-up they needed to carry them to victory.
Aguerd won't be available for a while yet – possibly not until the mid-season World Cup has concluded – but with Ogbonna now back and looking good – Daws getting closer to fitness and now Thilo Kehrer having arrived on the scene – the centre of defence won't be the distraction or the disadvantage Moyes has had to deal with in recent weeks.