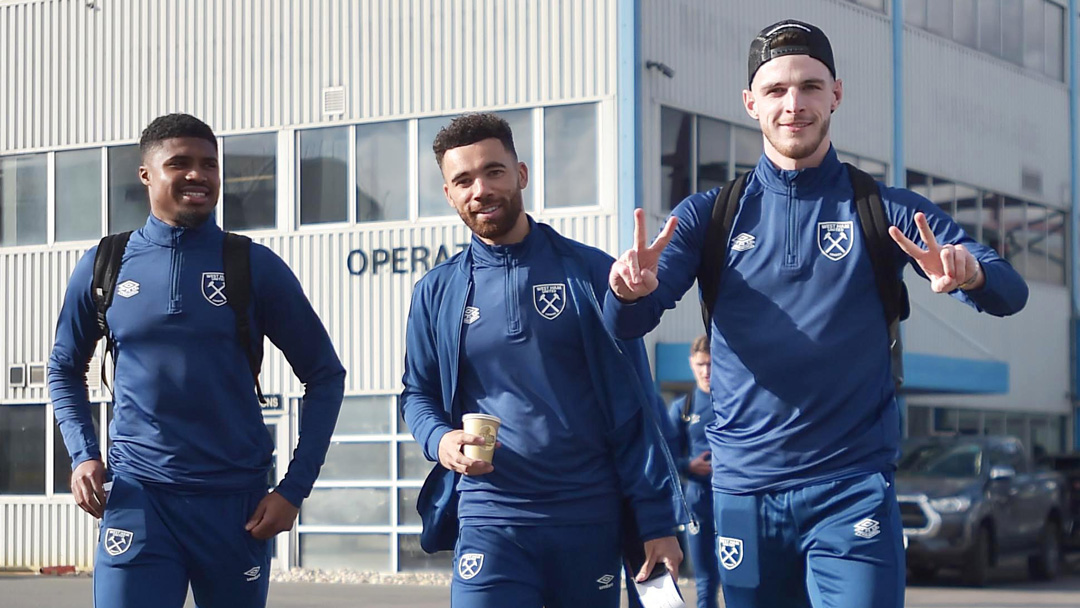 David Moyes has spent a lot of time discussing what he describes as "the new West Ham " and was repeating the message at his pre-match presser for the match against Spain.
There's no doubting the achievement so far – repeating and maintaining them is now the issue as the manager looks for a result which would be the start of his ambitions.
He made it clear that he wants that new West Ham to be challenging the top teams and  filling the stadium because they want to come to the games because the football is good and to see a young and exciting team.
That's his aim going forward and it matches the vision of the fans who are as excited as they will have been for many years.
He and Pablo Fornals were involved in discussing his dreams for tonight and the future at the presser and Moysie made his hopes very clear indeed.
He said: " Even the number of journalists here tonight tells me this is a new West Ham who want to become a European presence.
About this time last year, I started to believe Europe was a possibility – maybe it was before in January or February time when we went on a great run. Prior to that, we were avoiding relegation and making sure we avoided relegation was the thing at West Ham.
So to think how far we have come in just over a year, from a mid-table team to a team trying to qualify and challenge for Europe, to suddenly this year we're being talked about in terms of Champions League football and those sort of positions.
We've really enjoyed our European games which have been great and a big step up for all the players, so we've moved a big mountain already in a really short time, so we have to be careful. And tomorrow is a completely different level football for all the players.
Many of boys have played in the Champions League before – the Czech boys and other boys – but as a Club and as a group, we've got to say this is all completely new.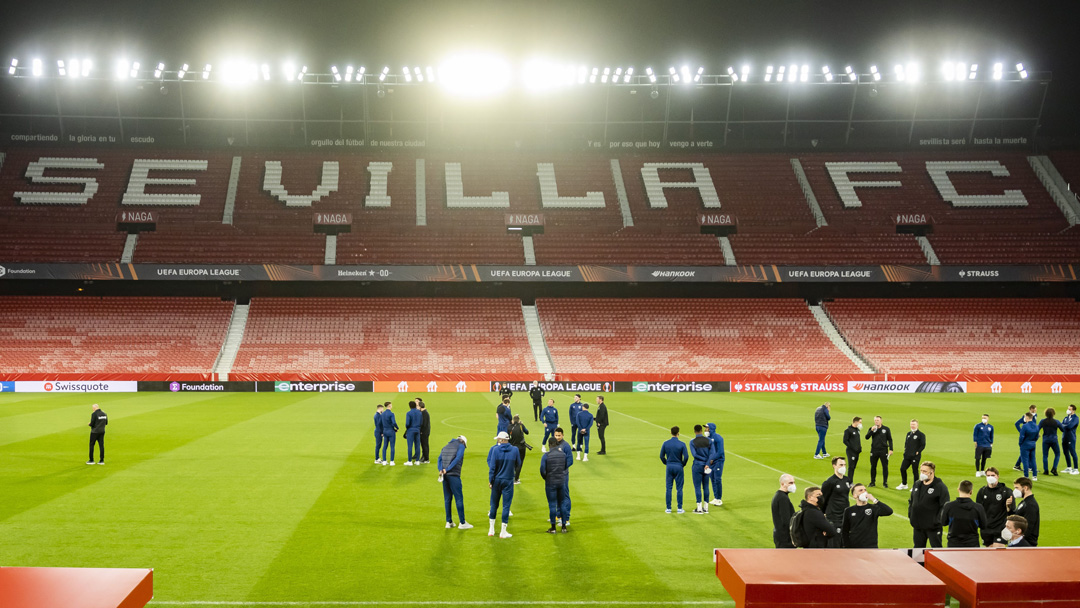 I feel this is where the group of players should be – the group of players we've got at the moment are capable. I think there have been times this season where I didn't think it's really mattered who we've been playing and that we'd probably get a result.
That changes through injuries and different things at different times but I see this as being a great game for us – great stadium, really good team and it's a two-legged game.
We've stood up to the test in our big games this season and we want to make more European memories.
I think we're showing in the big games that we've stood and really been counted. It's been a challenge to the players and a challenge to us.
We've found it harder in a different type of game against some of the lesser teams, but obviously we're playing a very good team tomorrow night.
Going to [Dinamo] Zagreb in the opening game [and winning 2-0] was a standout memory. We were brave enough to make changes and give ourselves a chance in the competition. 
We have some really gifted players and talented footballers. We have people like Pablo [Fornals], who is a Spanish international, Declan [Rice] is an England international, and we're hoping that we can add to that as we go on, which we have done.
I see us as having a team which is competitive and hopefully we will be able to compete against Sevilla.
We've played well in the past couple of games but we need to be more ruthless in front of goal.  
We do need to take our chances. We feel that has been the way in the last two games and if we had the finishing against Southampton we'd have been through in the FA Cup. 
At the weekend we had a great opportunity to take at least something from Anfield and we missed those chances, but our goal scoring record in the Premier League in the main has been pretty good. 
There have been some good signs from Micky Antonio recently that he's on his way back, and he's so important to how the team plays and how we perform as well.
A good performing Micky Antonio makes us play better, but I agree, we need those goals because we could have taken more than we got out of the last two games. "