David Moyes has confirmed that the club intend to keep Mark Noble around once he retires at the end of the season.
The midfielder is on his farewell tour this term, with the Hammers skipper set to hang up his boots, and the armband, at the end of the campaign.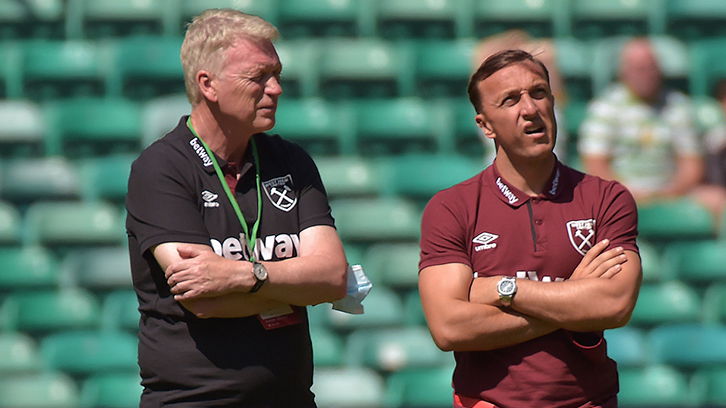 It will bring to an end a long and storied career for one of the last true one club men in English football and Moyes has now confirmed that he and the rest of the club's staff hope that Noble decides to stay on in a backroom role, be it coaching or higher up within the club.
However, he does not expect Nobes to rush into any decision, as he is likely to be gasping for a break from life in professional football!
Speaking to the club's official website after Noble captained the side to a 4-1 win over Watford at the weekend, Moyes said: "Mark Noble really showed his ability and leadership at Watford.
"[This is his last season as a player here, but] I think Mark will be around. I don't think he'll be too far away. We like to keep Mark around in some capacity because of the years he's been here. But you know sometimes when you finish playing, you know, you probably want a bit of time away. You just want to have a bit of time with the family and do some things that you've not been able to do while you've been in training every day and you've been working. 
"But, look, the other day he played really well. He's been stiff the last two days, which you can expect but he's done a great job. There's no doubt about his football, there's no doubt about his abilities and tactical nous, It's just catching up a little bit on his legs and physically. Otherwise. If it wasn't for that if he could carry on playing. He's been a really good player for this club, you all know that more than me. But not only that, I think he is a great ambassador for West Ham as well."