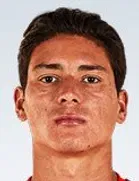 West Ham boss David Moyes is determined to land Benfica striker Darwin Nunez in the summer window after missing out in the last hours in January.
The Hammers thought they had a deal sorted out but the club failed to respond to is in the last couple of hours in the winter and Moyes has been on the case since.
The Uruguayan was at the centre of a £37 million bid from the club but that is likely to rise to closer to £60 million with other clubs interested in the 22 year old.
We are reported to be sending scouts to the match between Benfica and Liverpool this evening although Moyes knows all there is to know about the player who has scored 25 goals in 33 games in the Portuguese League this season.
Represented by Equipe TMA the player is keenly wanted by Moyes who showed his determination in acquiring his preferred targets  last season when eventually signing Kurt Zouma from Chelsea.