Brighton 4 West Ham 0
Match verdict by Hughie Southon
Dreadful, diabolical, disgusting, humiliating , outrageous, devastating…pick your own word because this was the worst West Ham performance of the season and perhaps the last 20!
We were outclassed in every area of the pitch by a Brighton team who were quicker to every ball and 200 per cent better than a shameful West Ham team and its manager who if he had any decency would resign after this utter shambles of a performance .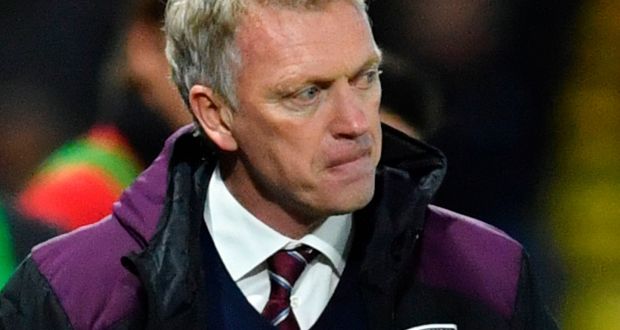 Had you not known differently you would have believed West Ham were a League 2 side in a game where in the first half they were reduced to 69 passes and had not a shot at goal in the second to Brighton's 15.
David Moyes had much to say in the dug out and his answer was to bring on Flynn Downes for Soucek, For God's sake! His mouth was opening and closing but he obviously had nothing to say worth listening to.
There was no application and no belief from the players and that means they are getting no inspiration. Who is responsible for that?  Only one group of people –  the manager and his backroom cohorts.
We have been told time and times an answer has to be found to our slow starts and at others we have turned the corner – neither has occurred and the reality is if Albion had scored 10 or more nobody could have complained.
We were garbage from back to front with only Areola excepted who made four near miraculous saves but defensively we were shocking with Johnson more than responsible for the opening penalty and Oggy showing he is simply not up to it against class teams.
The ratings will tell you more about the individual performances but this is simply way way beyond unacceptable and the manager ultimately has to be held responsible.
Moyes' Hammers were an utter disgrace.