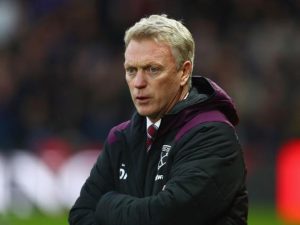 David Moyes has admitted he doesn't understand all the grievances of West Ham supporters but called on everyone to pull together as he needed them between now and the end of the season.
Moyes told reporters "I've got to say, since I've been here, the support has been good. I think they've realised we need their support and their backing, and they've been with the team.
We want everybody together and I think that to give West Ham the best chance and for us to start competing again and be challenging some of the top teams in the future we need everybody together.
I don't know all the grievances of the supporters, but what I do know is that I've really enjoyed the effort they've put in helping us, both away from home and at home.
"I'm going to need them between now and the end of the season – we've got a lot of work to do to make sure we're a Premier League team. The more they get behind us the better."