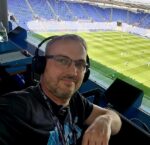 By Gonzo
West Ham manager David Moyes is being reported in some places as being in the running for the Everton job,should the Hammers dismiss him after  tomorrow's relegation clash.
In what would be a bizarre twist, Moyes may well find himself moving directly from one relegation dog-fight to another. It's believed the Merseyside club have lost all confidence with manager Frank Lampard, but are waiting to see what happens with West Ham's managerial situation.
On the surface it seems like a preposterous scenario; why would a struggling club possibly be interested in recruiting a manager who is performing poorly?
To understand why, it's important to step outside of the claret & blue bubble to see how David Moyes is perceived by football in general. Whilst us Hammers fans are fully aware of the nuanced reasons for West Ham's position at the foot of the table, it's not so evident for outsiders.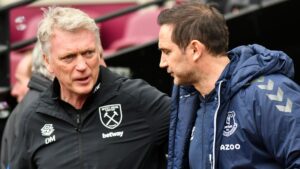 David Moyes is seen as the man who has rescued the Hammers from peril TWICE. Not only that but he's seen as a coach who can take a relegation threatened team and turn them into European contenders. These are qualities that are hugely appealing to clubs looking to recruit a new manager, and let's not forget Moyes knows Everton very well following 10 years at the club.
The outside perception doesn't index in West Ham's five league wins during the last calendar year. It doesn't factor in £170m worth of new signings who have largely failed and doesn't consider running stats, player age and a lack of goals.
In most cases the last 12 month are largely expunged from Moyes managerial appraisal when most pundits tell us concerned fans to 'be careful what we wish for'.
So whilst it might seem odd that Moyes could fail at one job and walk straight into another, I can completely understand why Everton might appoint him.