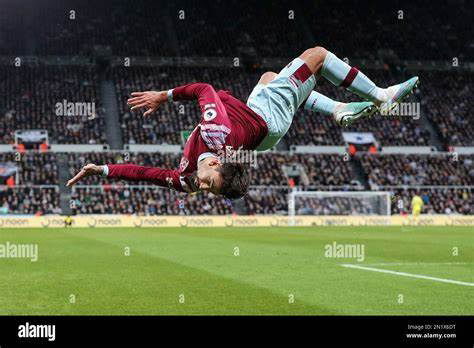 By Hughie Southon
Lucas Paqueta grabbed the equaliser at Newcastle before breaking into an amazing celebration which had us all beaming.
After a £50 million move to the Irons we have been waiting for the Brazilian to really start showing the form that has made him one of the world's most exciting players.
And apart from the goal he at last started to look the part with some great shimmies and control to demonstrate what is hopefully going to become a huge influence over the team.
David Moyes believes we will soon being the best of him and said: "I  believe so, yeah. I think he's beginning to.
I still think I have to ask for more and expect much more. i think his effort and his energy are right up there, that's not in question.
What we're looking for is the quality, the consistency in his play."
And on the celebration he added: "We were all laughing because we said to him we never knew you could do that – it's his first goal so he's been getting a bit of stick."