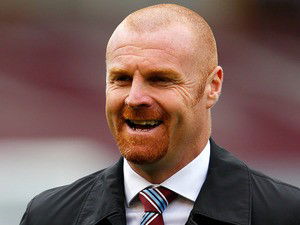 Burnley boss Sean Dyche has done a seriously good to keep Burnley up season and after season and Davis Moyes expects him to do the same this season.
The Clarets represent our next opposition on Sunday afternoon whilst currently finding themselves locked in the bottom three with Newcastle and Norwich.
But Moyes refuses to be fooled by such situations and is backing the Turf Moor boss to find a way out of his current predicament.
With the Hammers carrying a couple of key injuries Burnley may fancy their chances but that doesn't worry the Irons boss despite his admiration for the team and their manager.
Dyche has now been in charge at the club for 10 years and knows exactly what it takes to battle his way out of the tightest scenarios.
And Motsie gave his view of the type of match he expected in his pre-game presser and there is clearly no fear from him as the the Irons head north.
He said: "Burnley are renowned for how they play and Sean Dyche has done as good a job as any manager in the Premier League when you consider over ten years with what he's got available to him.
We have to consider the opposition but do we go in with any fear? No we don't. We have a real feeling of confidence that we can perform and cause other teams problems as well.
I think everybody would expect Burnley to find a way of making sure they're not in the bottom three, which Sean does most seasons.
I think he will be finding it a bit tougher because the Premier League has got stronger, that's my feeling.
But Sean is a real fighter and his team do brilliant things. They find a way to stay in games and make it really difficult for you. They go into away games and are really tough to beat.
Turf Moor has never been an easy place to go an get a result. We played well there last year so I  hope we can do so again this season.