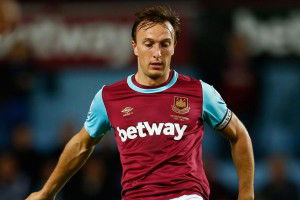 Relieved David Moyes watched the Irons luck change and was delighted with a three point reward.
Commenting after the game against West Brom he said: It was a vital three points for us. The win is so important and it could have gone either way on the night.
"We've been unlucky against Newcastle and then we felt we should have won the game against Bournemouth, so we've won the game tonight and that was maybe just for us.
"We have kept at it tonight and we've got a better reward for it. For long periods, we needed to do more – especially at the back – but in the end we got that reward."
"First half, I didn't think we played well," he explained. "I think the system we played didn't work at all where before it has been good for us.
"We got 15 yards further up the pitch in the second half but we weren't at the races in the first half.
"Mark [Noble] came on and gave us a bit more experience in the second half. We were a bit worried because he's only just come back from a hamstring injury and you can see the amount of injuries teams are picking up.
"But we stepped it up and although we still needed to do more at the back, it was great to get the win."