By Simon Leyland
There are still pundits about who remain convinced in our beleaguered supremo`s managerial ability.
Former England international Darren Bent (who really should know better) believes Moyes is still the man to drag West Ham out of the mire.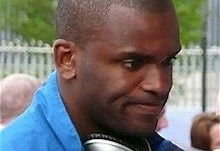 He fails to point out the one away win in 13 of a decline which in reality started last season and it's a surprise to hear such words.
The Hammers claim to have no alternatives and apparently that's just fine by Bent who like so many is stuck in a status quo which passed a long time ago.
And let's be honest, the Brighton display was about as shameful as it gets and convinced most that the Moyes  use by date has been take on over by a don't use any longer slogan,
Bent, like so many other former players, needs some sort of living after football but he probably won't do himself much goof with this sort of view.
Here's what he had to say:
"They are talking about David Moyes being on the brink, and I can understand it because their results have not been good. (But) you look at the last time they were in trouble. Who did they turn to? David Moyes. So, I think you are better off just sticking with him until the end of the season," Bent tells talkSPORT.
"(West Ham) finished seventh last year. I know they're struggling but they played a lot of games last year, with the European stuff.   
"They are still in a great position to win the UEFA Conference League. I get that their form is not great, but I would probably stick with David Moyes until at least the end of the season.  
"He's been in this situation with this club before. He knows how to get out of it. If they get a couple of wins, they'd be out of the relegation zone.  
"I would probably keep him."