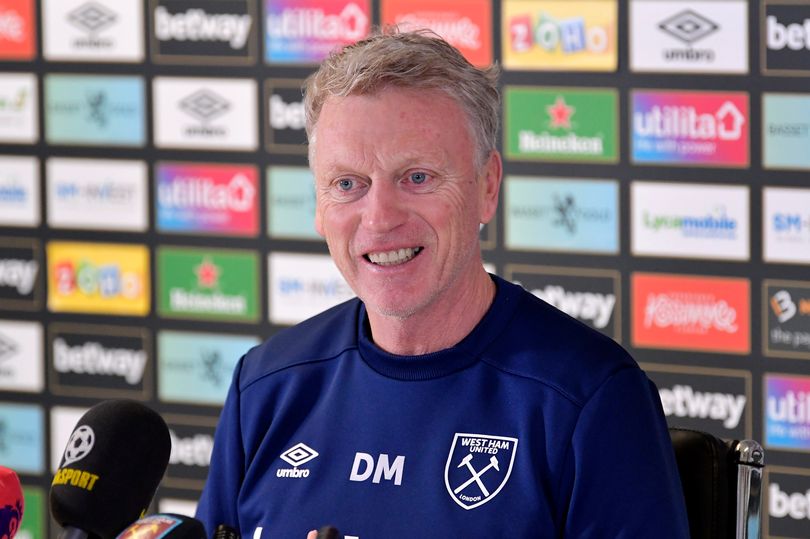 David Moyes says he is concentrating on winning West Ham's next four games rather than obsessing about possible inbound transfers in the winter window.
Asked about his transfer plans by reporters at lunchtime the manager dodged the question saying he was not worrying about other players at other clubs saying his four games in January were his priority and nothing else.
He admitted he would have a look if something else comes along that can help win more games but his current players were much more important right now and building them to become better players.
Speculation is rife with West Ham linked to every man and his dog but if his comments are anything to go by he isn't spending that much time on his hunt for a replacement striker for Seb Haller
David Moyes told reporters on his virtual press conference from Rush Green training ground at 1.30pm this afternoon
"I'm looking at four wins in the next four games. That's what I'm looking at, nothing to do with any other players at other clubs, nothing to do with anything else.
Winning the next four games in January if I can and making sure I do as well as I can, nothing else is that important.
If something else comes along that can help us win games then we'll look at it but the people who are important are the players who are in this building at the moment. "