West Ham boss David Moyes got it right and some of us got it wrong! However, that's what opinions and forums are all about so nobody over here is beating themselves up and nor should anybody else!
Instead Hammers fans should all be beaming today – right or wrong over the manager's destiny amd well dpone the board for holding their nerve when relegation was so heavily on the cards.
That's not for here though, Instead congratulations to the 60 year old Scot who with Declan and led us to glory in Prague. I'm so glad and happily admit to being wrong in the final outcome.
As for the boss himself he admitted himself that the reality of what happened in the Conference Final only sunk in when he returned to the east end last night ( Thurs).
Here's what he had to say to the official site at www.whufc.com:
"I had about three hours' sleep but that's only because the bar shut in the hotel very early when we wanted it to be open much longer!
"For me, the thing about it, being a football manager, in the football industry, the majority of weeks you go home disappointed because your team hasn't won, so to actually get to the final of a European competition and win it was massive.
"It sunk in for me when we got back to the East End of London tonight and saw the supporters on the streets. It was incredible.
"West Ham is a huge football club with huge support in East London and the proof of that is tonight. There were thousands of supporters on the streets tonight and the support we had last night in Prague was unbelievable.
"I hope we can continue to make progress and I think we have done over the last two or three years and last night was progress because we won a trophy. It was massive for us to win a trophy!"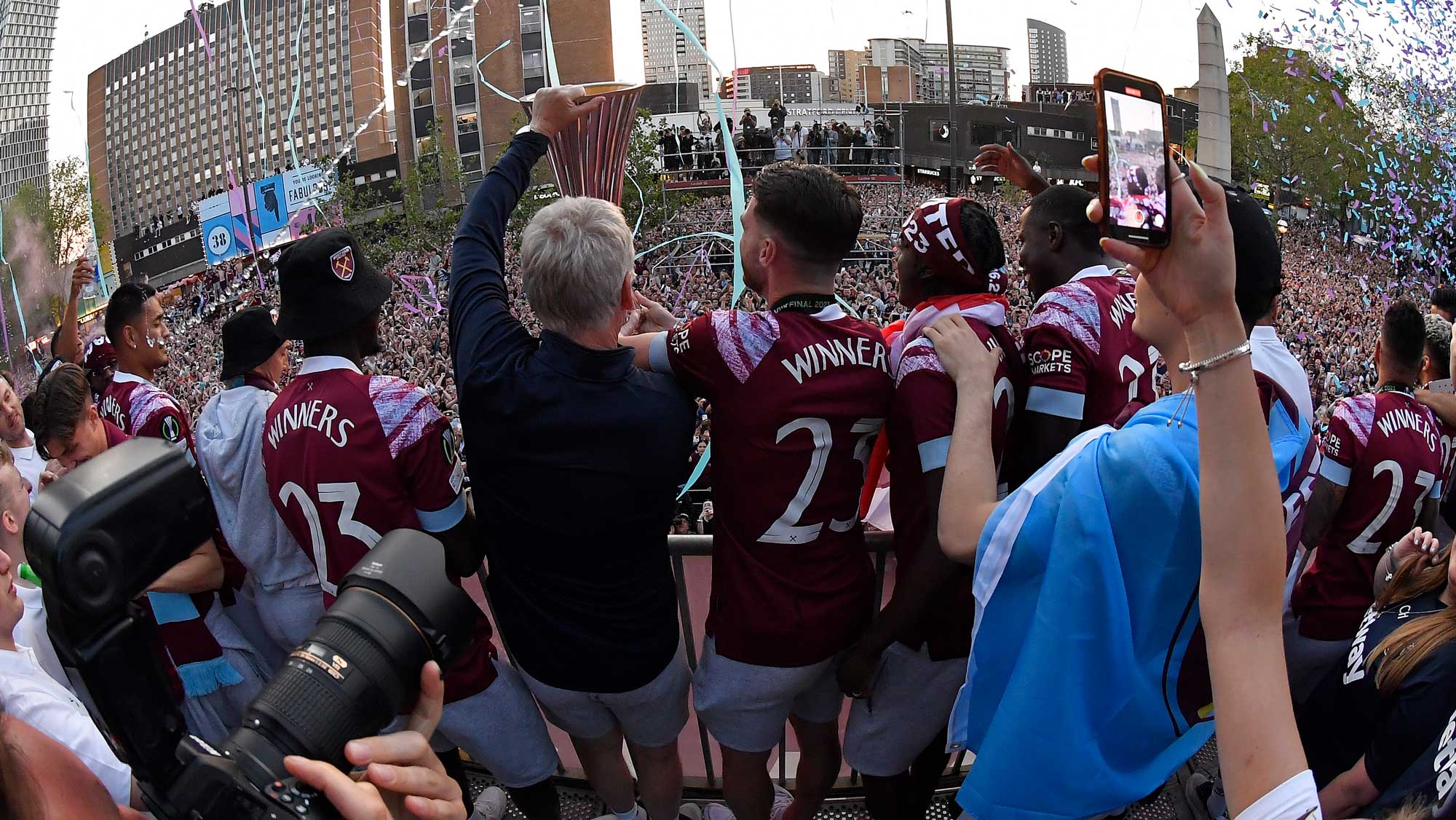 Now, Moyes' plan is to make nights like we experienced it this week happen more than every four decades.
"It's very hard to compete at the top end every season, but all you can do is try to do your best every season and that's what we do, and next season that's what we'll do," he continued.
"We want to be involved in these competitions, especially when some big clubs are involved in them in them and didn't win them, so for the players to play Thursday/Sunday and get a trophy at the end of it is some achievement.
"Last night is gone and we'll have to win the next one now!"