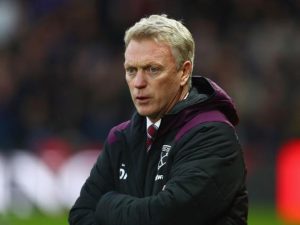 David Moyes has made it clear he is happy with the business the Hammers concluded in the January transfer market.
The manager admitted he would have liked another player in but that he is confident he now has what he needs as we go into the last part of the season .
 He said: "We would have liked one more player. We were trying up to the last minute.
"We tried for quite a few players, but we were happy from what we saw from Joao Mario and we also got Jordan, who gives us a different type of centre forward.
"We're happy enough. If we'd got one more, it would have made it right, but two was OK. We have enough cover if we get players back. Marko is not too far away.
"We were in for Slimani, but he chose to go to Newcastle. We had interest in Dendonker and Amadou and would have been happy with one, but for whatever reason they didn't come off."