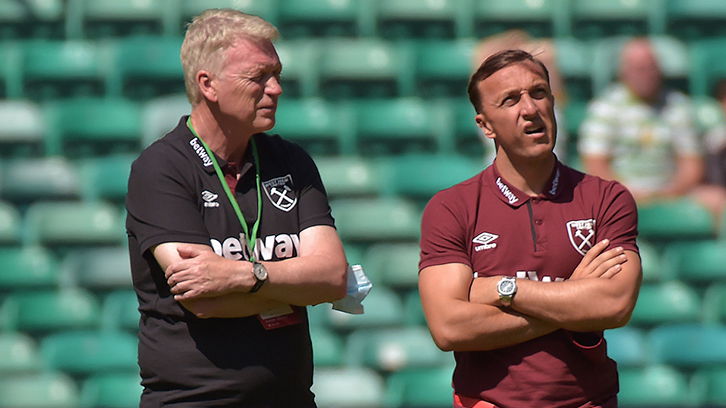 David Moyes has revealed that he will be speaking to director of football Mark Noble should he decide to sign a player,
The Hammers boss has admitted that he may try to bring in a new arrival this winter and claims that Nobes will be consulted.
Buy he claims that Mark is new to recruitment telling reporters the former skipper had never been involved in the operation before.
He said: "Mark is new to it and, let's be fair, he's never been involved in recruitment before. He's not been involved in dealing with young players, or contracts.
So he's growing into it and he's grown into it really quickly. There's a lot of young sporting directors. I can think of Darren Fletcher at Manchester United. I wouldn't necessarily think he's making all the decisions at Manchester United.
But it's a role that's really important for us because Mark knows the club, the academy and he's enjoying it. He's working different hours than he's worked before. But if I was going to sign a player I would speak with Mark as well. "