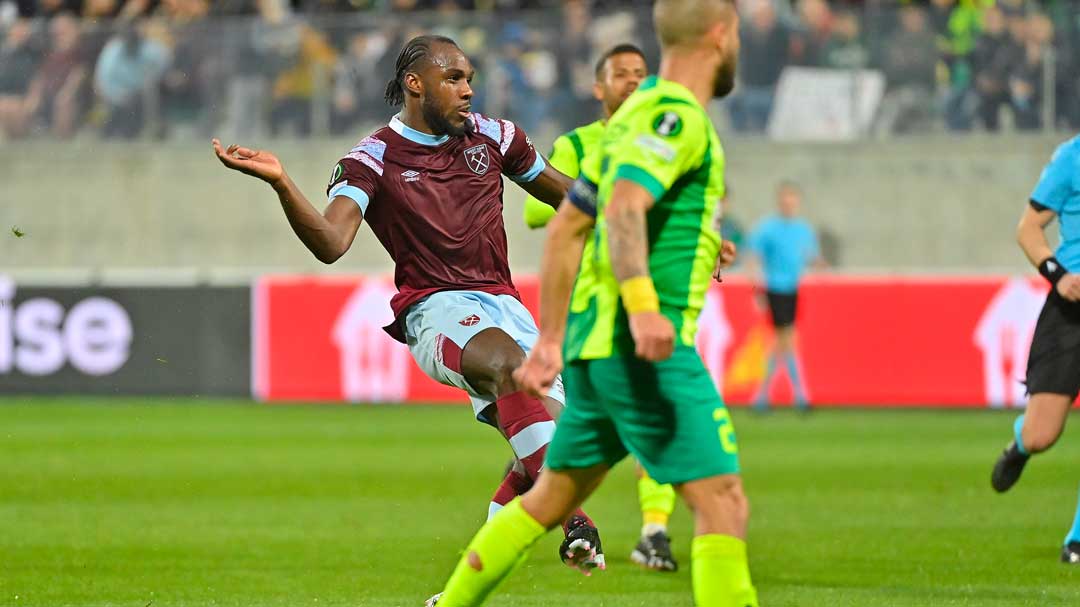 By Hughie Southon
David Moyes was again disappointed with the Hammers performance following the catastrophe of the weekend game against Brighton and Hove Albion.
In a much changed Irons team he was delighted however, to be bringing back a two goal lead to the London Stadium after Alphonse Areola's fifth clean sheet in the competition.
In reality a second leg win looks there for the taking as the Larnaca side showed they had little to offer offensively against a superior Irons side who called the tune throughout the last hour.
The worry was that opening half an hour when once again we had little cohesion and barely bothered a Cypriot team which was nothing more than mediocre to poor.
Moyes obviously realised that to be the case was equally critical of the Hammer side in not making them pay.
Commenting after the match he made his feeling very clear despite two superb goals from Mikey Antonio.
It is now nine wins out of nine in the Conference League and manager Moyes is hoping his team can make it 15 out of 15 and lift the trophy in Prague on 7 June.
He said: "Two-nil is a good advantage to go back to London with and that's nine European games we've won now, so it's great credit to the players.
We weren't at our best tonight, but we got the goals, which were all-important.
I didn't like a lot of the performance but overall, it's a cup competition and we had to win and giving ourselves a two-goal advantage going into the second leg at home, it's not game over but it's certainly given us a good advantage."