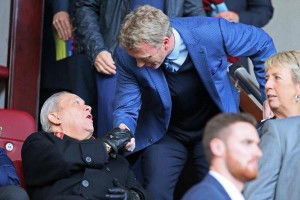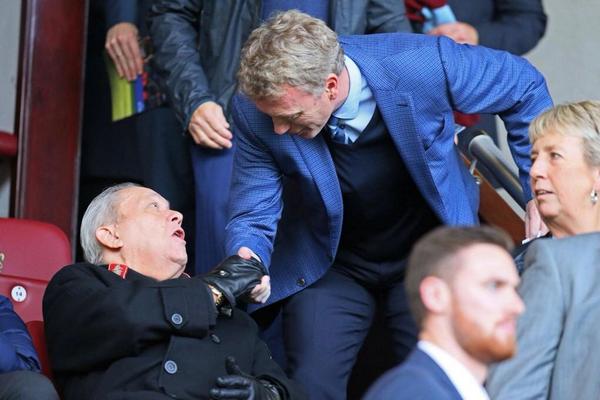 David Moyes may or may not become the next Hammers boss but what is not in question is his successful blooding of young players.
He nurtured two England superstars by giving them their professional starts and while some Hammers fans see him as a Sam Allardyce clone – a boring replacement sghould that be the case, history shows he has an eye for talented youth.
Both Wayne Rooney and Ross Barkley had their professional debuts under Moyes during his Everton reign.
Only last year Moyes revealed: "Let me tell you a story about Wayne. We were training at Everton's old training ground, at Bellefield, and Wayne would train with us every day and he'd be kicking the balls everywhere. I'd be shouting at him: 'Wayne!' But he just wanted to kick them.
"Then we had a game one day and Wayne had the ball close to the byline and he chipped the goalie. All the staff were watching and you could see them all look up the line at each other."They all had the same look on their face: 'Did you see that? Did that really happen?'
"Everyone turned and looked. No-one shouted 'What a goal!' Maybe everyone was wondering whether he really mean it. But he did. From that moment we were all thinking: 'Wow, what a player. What a player we have'."
Moyes joined Everton from Preston North End in April 2002 giving Wayne Rooney his first professional debut later that year, he sold Wayne to Manchester United two years later for a record £25.6m when Rooney was just 18.
Ross Barkley also had his debut in 2010 at Everton under Moyes before suffering a broken leg. Moyes was reported ready to pay £20m to buy Barkley during his short stint as Manchester United manager.
Moyes and Allardyce differ greatly in their approach to youth development and should the appointment happen the youth issue is one that looks as if it will fall into very good hands.