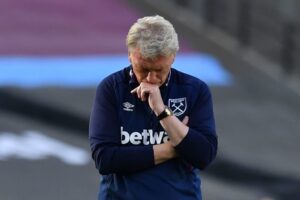 David Moyes has spent the international; break righting wrongs that have affected the team this season…at least that's the hope.
We head into the clash with Wolves knowing that the visitors are as desperate for points as us and the game already has that horrible feel around it that we have become so used to down the years.
So for those who have not been away with their nations the manager and his team have been working hard on the issues that haven't been working.
Moyes told reporters@ "Yeah, we have had a look at some things. I have only just found out we have played more games than any other Premier League team this season.
n five of those we have only had two days recovery, so we have used an awful lot of time to look through a lot of statistical things to see what we have done, where we are, whether we are behind on certain things.
We have tried to look at things we can do better and things which have not been so good.