David Moyes insists he is expecting his Hammers to reach a certain level of performance this weekend.
The Hammers have been in exceptional form thus far this season, moving into the top four in the Premier League table ahead of this weekend's clash with Liverpool.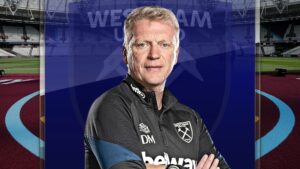 A win, coupled with results going their way, would actually see the Irons move into second place in the table, and Moyes insists that the players must continue to perform at such a level throughout the season, including against the Reds.
The Hammers, of course, haven't beaten Liverpool since 2016, when the Reds were vanquished in the FA Cup.
Speaking to reporters, Moyes said: "We're trying to rotate players, rest others, we've tried to mix it up but it is new to us and we may get it wrong. We have tried to find the right formula to win at the weekend and then win in midweek as well.
"Teams like Liverpool are much more used to it, players are much more hardened to the rigours of that, maybe not so much us. But I think we're doing all right, we're doing well when we come back from European games.  And I will be expecting much the same from the players again."