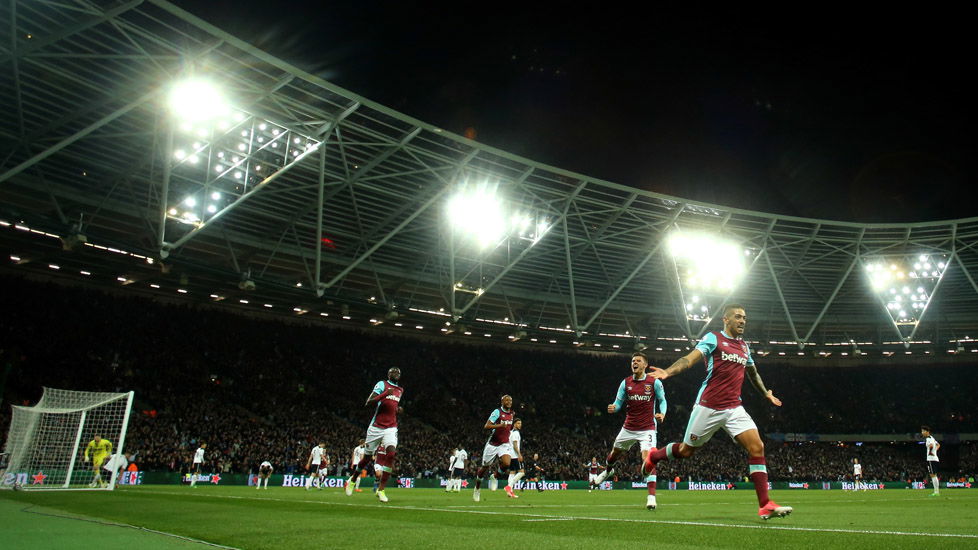 David Moyes believes he has shown the fans what he and the squad are trying to achieve over the last three games!
But like everybody else involved in the game he wants them back inside the London Stadium as soon as possible.
However, he made a point of steering clear of controversy when learning that whilst they can watch at the Westfields Vue Cinema tomorrow lunchtime they remain blocked from the stadium of course.
Instead he recalled the Spurs match and quite would have gone off in the Tottenham Hotspur Stadium last weekend  as we clawed our way to  brilliant point can only be imagined.
To be honest it was something a footballing tragedy that not one fan was inside the place to see it and that stunning Lanzini goal of the season qualifier.
The manager has shocked many with the attacking football he is now producing from the team but won't want any repeats of the three goals in 15 minutes against us we saw at Spurs.
Speaking at https://www.whufc.com/news/articles/2020/october/23-october/david-moyes-manchester-city-manuel-lanzini-said-benrahma-mark he said: "What would it have been like to see the fans when we got the third goal at Tottenham, coming from 3-0 down?
I think we've shown them what we're trying to do. We've got a great team spirit going on at the moment and that showed by the boys coming off the bench and scoring or making a difference.
"It's probably as good as we've had it here, certainly since I've been here in the two times and we're trying to build on it. We're only at the start. We've got loads and loads to go so we're certainly not getting carried away with ourselves.
"We're excited by the wins, the levels of performance and our football is improving. We're scoring goals in all the games and we're looking as if we can score goals in all the games. We know we have to stop conceding goals but overall, I think there are an awful lot of good things going on."