David Moyes continues to be reluctant to give Danny Ings a start although he is a manager who is good at throwing up smoke and mirrors so who knows?
Having brought him in during the winter window when our strikers were failing to score goals one might have thought the striker would have had more minutes than he has received.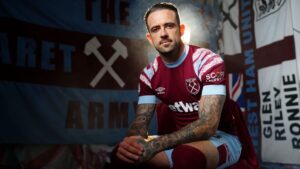 But Moyes continues to adopt his well known policy of caution as the players are given time to settle in.
Asked by reporters whether that was as a result of the precarious position the team is in the manager replied: "Of course, we know the situation we're in. We're not daft, we know exactly what we've got to do.
If we think Danny's ready to perform and show what he can do then we're happy, that's what we bought him for.
He's getting much more like it but until we see him, until I see him playing in a full game for West Ham then we can't really make too much of a judgement.
We've got European games coming up, we've got an FA Cup tie coming up so there'll be plenty of chances to see him in the coming months."