By Hughie Southon
David Moyes has nothing but praise for Lukasz Fabianski following an injury which will see Alphonse Areola take over at Brighton in today's Premier League game.
The manager is a big admirer of the French keeper and believes Fab has therefore done a great job in managing to retain the first team sweater.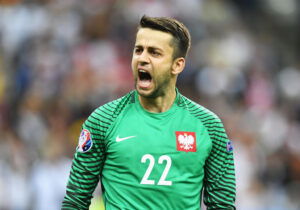 Speaking to reporters Moyes declared: "We did tell him when we signed him that we see him as the one who would take over from Lukasz at his age.
You have to look at it differently and say the praise needs to go to how well Fabianski has played and how consistent he has been.
He (Areola+ had a brilliant save early in the game at Old Trafford. We really like him. He has so many good qualities. We like him a lot.
It has only been because Fabianski has been so consistent and shown his experience and is reliable to keep Alphonse out the team.
We know behind the scenes we have a really good keeper in Alphonse. He is chomping at the bit to get in the team."