David Moyes insists the Hammers have only just cleared the first hurdle as they look to continually challenge for the Champions League places.
A win over Arsenal on Sunday will see the Hammers move level on points with fourth-placed Chelsea, who have been excellent since Thomas Tuchel's appointment.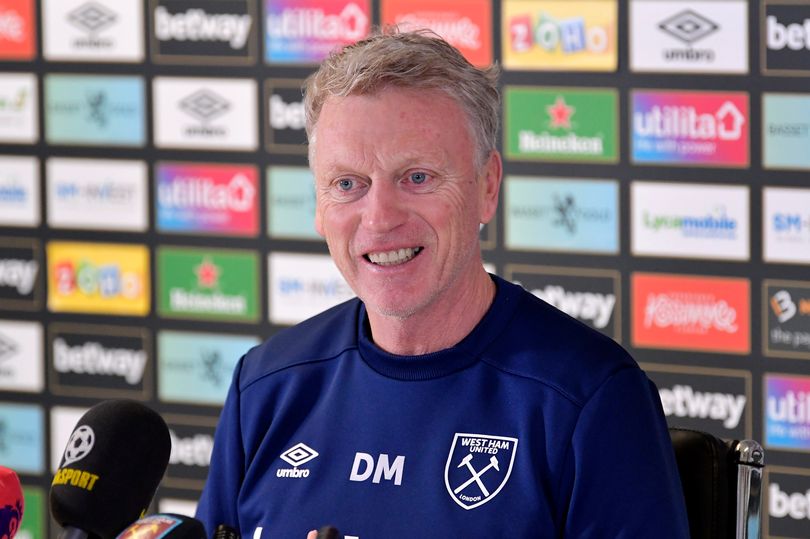 The Hammers have been in electric form this season, though, and a win this weekend would also be revenge for the harsh defeat to the Gunners earlier this term.
The Irons are clearly on the cusp of qualifying for European football – be it the Champions League or the Europa League – and he maintains that he and his side have only just begun their climb up the ladder.
Speaking to reporters, he said: "We're not anywhere close to the final hurdle yet, we've only just started.
"We've only jumped the first fence at the moment at West Ham. So we're only starting and folk want us to be jumping the last fencing and beating Man Utd and beating all the teams."
Moyes also maintains that the Hammers will go into every single game expecting to win, be it Manchester City, United, Arsenal, or Burnley.
He added: "We're doing a great job at the moment, we really are, the players have done a brilliant job. Do we expect to beat them? Yeah we do. Yeah, we're going to have a go, and I expect my players to beat everybody, I expect them to beat Man United.
"We go into the games expecting to win all the games, but as you well know it doesn't happen and it can't happen. 
"So, we will win every game we possibly can, and I've got to say the players have put on a great show at the moment and the games have done so we'll try and do it against Arsenal again but, you know, let's be fair there, they're in decent form at the moment as well they're doing okay."