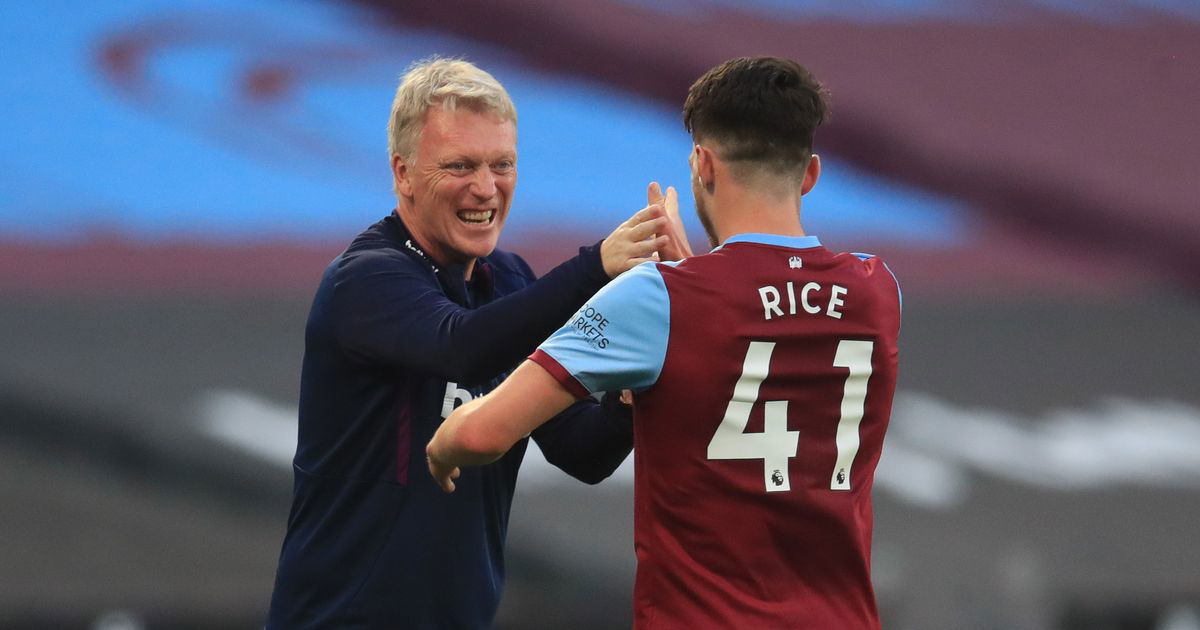 David Moyes could hardly have been more delighted with what he saw from Declan Rice during the international break as the current Hammers skipper continues to grow up fast in big time football.
It still feels astonishing that the young man has come so far so quickly but despite his international success Moyes' first reaction was to what he means to us at the Hammers.
It's great to see him doing so well on the international stage but the first thought once it comes to an end is whether he and the others are fit for action for our club.
Like many others it seems reasonable to assume that he is going on to become an England captain eventually emulating the great Mooro and that he has come through out academy will always be a source of enormous pride.
Moyes put the club first when discussing Declan at his morning presser saying: "The big thing is that he's improving with the team here – it's been great. He's learning an awful lot from the people he's around.
His performance for England was exceptional – there were a lot of young England players on the pitch but his performance was so good.
He's maturing. He's picking up from good people, like Mark Noble. I think from Declan's point of view it's continuing to learn – see what good leaders look like. We're trying to get him to take more leadership, more responsibility, and he's certainly doing that.
"I can only tell you that the managers of West Ham and England thinks he's terrific. I thought his performance for England was as good as any other young player on the pitch."
Declan's a young player as well – he's got now 12 or 13 caps for England, and he's doing really well, so long may that continue."