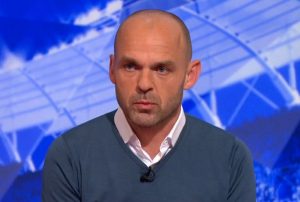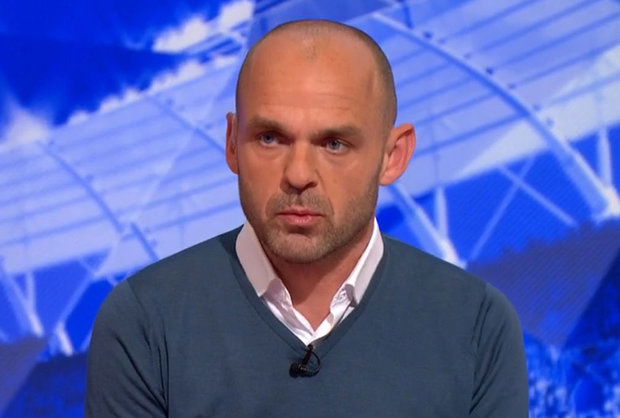 Listening to Danny Murphy on TalkSPORT is like listening to a brain surgeon taking about tractor driving!
He clearly realises he is paid to be as aggressive as possible towards the perceived West Ham villains of the piece in the owners on a programme which most of the time sounds like an on air version of The Sun or poor version of the Twitterama tripe.
In his latest outburst he returns to the winter window at West Ham and in so doing ensures that David Moyes is seen as a managerial lap dog who decided to sign a three year deal at the club in order to cow tow to the board and be provided with few funds.
Ridiculous!
It may – given the regular swipes in the board's direction from Talksport – suggest that the radio station has some agenda in that direction.
Among Murphy's latest comments were these:
"He's (Moyes) an intelligent man, why wouldn't he want someone in?"
"A bit of strengthening and a bit of risk, not stupid in spending hundreds of millions, but one or two in attacking areas – every West Ham fan was saying the same thing.
"There's no way Moyesy didn't want someone in.
"The West Ham owners have only once, in recent history, shown real gumption in the market when they backed Pellegrini."
Well starting with the last first all that needs to be said is "that didn't go too well did it?" and his remark doesn't sit too well about not spending hundreds of millions which is what did happen under Pellegrini!
Murphy pays no intention to the fact the board has brought in Moyes' chosen recruitment chief to identify players and do the deals rather than the board via Sullivan.
He ignores that a new investor is in board and as a result debt around the club has been reduced and an ability to buy set up.
His remarks suggest that Moyes' decision to join the club on a three year deal was done on the basis of bowing down to the board.
He fails to explain why when in every other transfer window both here and at Birmingham the owners have bought or loaned players – this was the first every when they didn't – COINCIDENCE?
Least of all I dislike the  total refusal to believe Moyes when he says there was no-one out there who
Like most I would have been happier had players arrived. That they didn't however is in my opinion  the manager's decision and that's how it should be.
The board most certainly have not got everything right down the years and it would be foolish to argue otherwise.
But for Murphy to argue that what has happened last year and this is a result of having a lap dog in charge is so unfair to the Scotsman and his staff.
He needs to shut up or at least become a little more balanced!