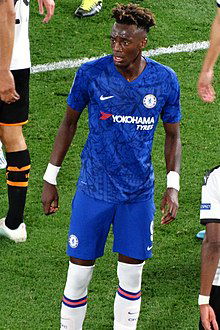 West Ham have Tammy Abraham high on their list of potential striker targets during the summer winter.
And David Moyes is the only man who will be making the decision on who does or does not arrive.
The club's record on strikers has been extremely poor over several seasons but we understand that the Chelsea front man is very much on his and the club's mind.
The price being quoted of £40 million is set to fall to around £30m – £35 million and the manager has that plus some for his summer dealings with a top striker the serious priority this summer.
Abraham would prefer to stay in London and should as we all hope – and dare we say expect – qualify for Europe this afternoon the Hammers will be an attractive option for him.
Both Adam Armstrong and Ivan Toney are also among those the manager is eyeing but the Brentford striker will remain where he is should the Bees win their Championship play off final although Abraham remains the No one target regardless.