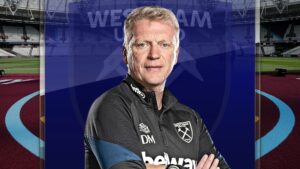 Manager David Moyes knows how many players he needs to add to the squad but is telling nobody!
In typical Moysie style he  keeps such matters to himself but how much that helps the position is unclear to the likes of us.
As explained he has so far allowed seven to go out whilst bringing in five which on the face of it – as we wrote earlier – looks a tad bizarre given how thin the squad has become.
But asked what numbers he had in mind before the window closes on September 1 he refused to answer simply telling reporters: "I know what I need but I'm not going to give a number out."
However, it seems that none of the players remaining are up for sdale with the manager adding: "I don't think we are necessarily a selling club at West Ham unless we need to and at the moment we don't.
If we choose to that's up to us  but at the moment we are not in that position. We'll try and continue to strengthen and get better than what we've got."