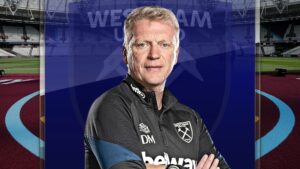 David Moyes admits that he would like to find that 'burst of energy' player in the January window.
It suggests that a big money signing may be too much to expect as we go into the second half of what could become a very busy campaign.
But if there is another Jesse Lingard – or of course even the former loanee himself  – avaialble such a move is one he seems keen to make.
Discussing the situation when asked by reporters he said:  If I said yes and we didn't get anybody, you'd think we'd lost it. I think the answer is 'if we could, yes.'
The biggest burst of energy always has to come from within here. The person who has to do that always has to be the manager. He has to drive the players on to give you more and demand more.
I'm asking for more from all the players. If you want to be at the top, if you want to be fourth, if you want to be fifth, there's a level of quality you have to play at.
All the players need to play at a level. Don't think you can be down here and it gets you fourth. You have to play well. You have to be technically good. You have to take opportunities, you have to be good on the ball. Hopefully we can do that."