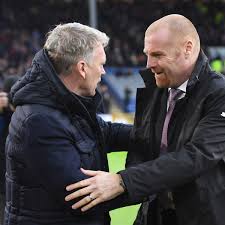 The importance of local knowledge can't be underestimated in football or any other walk of life.
And David Moyes clearly believes that could well come into play this afternoon when Burnley visits the London Stadium.
The manager spent years in and around the north-west and sometimes that count for a bit as you learn the footballing culture of a specific area.
And talking to reporters Moysie said following his pre-match presser:  "I know the area well, I know, I know what it's like up there, you know what to expect and I think I probably can add, I think Sean Dyche has done a really good job.
You know, I think given a little bit more to spend he can continue improving them. But, you know, it takes time to really change the culture."
I think if you want to turn Burnley into Arsenal or Chelsea, I certainly don't think that that's going to happen. "