David Moyes has lavished praise on his players for coping with the packed schedule this season.
The Hammers remain in the Europa League in April, and drew 1-1 with Lyon in the first leg of their quarter-final on Thursday. The second leg in France is next week.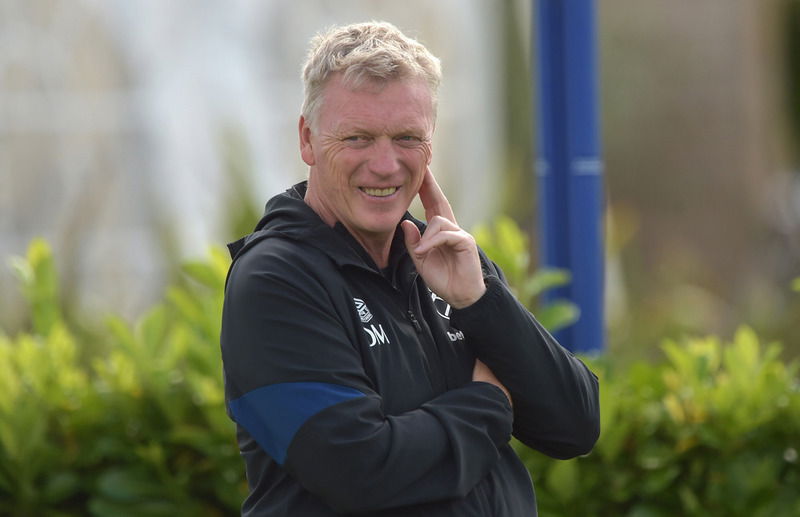 The Irons have had to deal with playing on a Thursday and then playing on a Sunday, and then doing the same again the following week.
That is the case this week, as well, with West Ham set to play Brentford in an intriguing London derby on Sunday afternoon.
Brentford have been in excellent form recently, winning three of their last four games, and beat Chelsea 4-1 at Stamford Bridge at the weekend in one of the most astonishing results of the season.
Moyes has taken the time to laud the mentality of his players and the way they have performed throughout the campaign.
Speaking to reporters, as per Football.London, he said: "Thursday and Sunday has always been difficult whether it's us or any clubs. It's a difficult one with quick turnaround but I've to give great praise to the players for how they've coped with it for the majority of the season. We're still in Europe in April. Great credit to the players. We want to stay there but to be in Europe you have to do well in the Premier League. So our focus is solely on Brentford."
Moyes also made sure to praise the Bees, who are currently 14th in the table and nine points clear of the relegation zone.
He added: "Brentford are a good side. They came up and had a good first year consolidating in the Premier League. They'll be pleased with how they've done. A great result in Chelsea last week but all we can do is concentrate on ourselves and get ready for another big game."