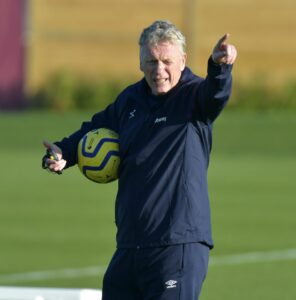 Premier League clubs are hopeful of pushing the restart of the season back to late June.
David Moyes is among various managers who believe that a rush back to match action could see injuries mounting and affect next season.
Currently June 12 is the provisional date for a return but June 19 is also in the frame but with the 26th being favoured by many bosses.
Moyes explained a couple of weeks back that ideally he wanted a month of full training before any restart was made but that seemed to have got lost in the negotiations going on between the Premier League and club bosses.
Now it's back on the agenda and it seems more than likely that the Hammers boss will get his way with a decent time frame for training and thereby reducing the possibility of injuries once things get underway.
Clubs have only recently returned to training after spending two months in lockdown and are now undergoing physical work to restore their match fitness and to expect them to be fit for action within a couple of weeks or so is optimistic in the extreme.
All 20 top flight clubs will hold another meeting on Thursday and when it is hoped that date will be rubber stamped, along with a host of other finer details.