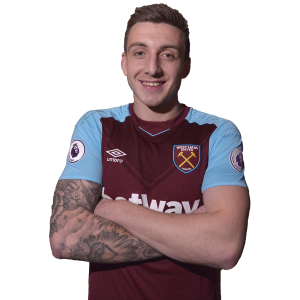 David Moyes made one very high profile mistake in the striker market at West Ham during his first spell in charge.
And that may be why he is showing more than a  bit of caution this time around.
To put it very mildly Jordan Hugill will go down in Hammers history as a disastrous signing to match many others in our history.
He was finally sold to Norwich in the summer and thus far has managed just TWO GOALS  in 19 appearances after making zero impact at the Irons before slipping quietly away to Queens Park Rangers on a couple of loan spells.
At £10 million some believe it was that buy which put the nail in Moyes' coffin before the arrival of Senor Pellegrini.
One can understand some serious caution on Moyes' part given that horrendous signing – his only signing during his first spell at the club.
And it may account for him saying he would rather work with what he's got rather than find someone who simply isn't good enough.
He says bids have been made but so far has had no luck. The clock ticks on and we all hope he can get the man he knows can improve us.
If he can't, Jordan Hugill maybe a reason why