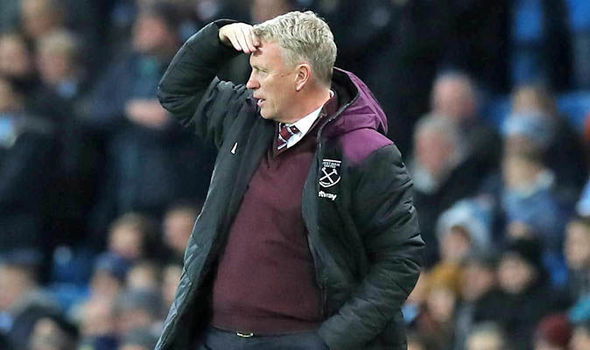 Declan Rice could well be moved into midfield against Manchester City tomorrow with James Collins understood to be close to fitness.
We understand that the veteran defender faces another test tomorrow after pulling out at the last minute for the Arsenal match when not feeling entirely comfortable with his injury.
It's fair to admit that there is some reading between the lines going on here but Rice made a point of reminding us of his ability to play in a midfield role during an interview with the official site earlier today.
And were Collins to be ready to join the squad it seems very likely that David Moyes would want to use him from the start of a game where experience will be vital against the multi talented Manchester City squad.
And given the mistake against Arsenal and the manager's belief that  his natural position will eventually be in midfield, where he has performed well this season on occasions, it would come as no surprise to see him replace  Edi Fernandes but employed to sit in front of the back line with a brief to get forward when the situation allows.
It makes a great deal of sense should 'Ginge' come through his fitness test and would probably see the team line up like this: Adrian, Zaba, Collins, Ogbonna, Cresswell; Masuaku, Rice, Noble, Kouyate, Lanzini, Arnie