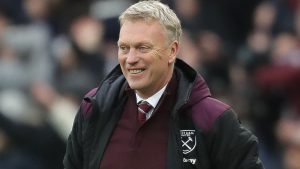 David Moyes seems convinced the Irons squad will emerge stronger from the warm weather training stint in Miami.
And he explained why he took the decision to visit the States and what he hopes the outcome will be,
Speaking to the official site he said: ""It was a really good week. Obviously, we left on the disappointment of the result against Burnley, but I have to say it was the right time for us.
We've come through a really long winter, so I just felt it was the right time to give the players some time away, with some good time together. We trained well in some good weather so, all in all, it went very well.
"The good thing was that we pulled together and we've talked about it and how we're going to come back stronger and be much better if we can be.
"We trained hard, the players will tell you they worked hard on the days we had [sessions] and they had a bit of time in the afternoons, so some played golf and some went fishing and some sat at the pool so, all in all, it was good."
"We know what the task is ahead of us and I also think it was a chance for bring the players, management and staff together.
"Overall, I just think [it was good] to see them together and hopefully coming back stronger and understanding how important the games are."