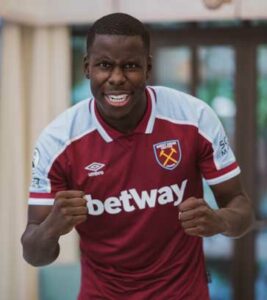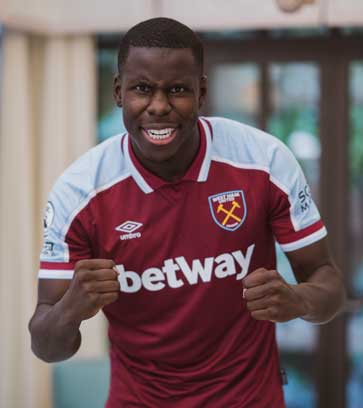 Kurt Zouma has been a truly quality buy and heads in to the game against his former club Chelsea as something of a new Hammers hero.
It was very much touch and go in the summer as to whether David Moyes would get his number one choice in but after what were reported as various changes of mind it happened.
With Angelo Ogbonna out for the rest of the season how fortunate was that!
And speaking to reporters the manager has explained why he was always the one and how he has set the standard for future arrivals.
Moyesie said: "He has helped us get to the next level or attempt to get to the next level. You can see the level of player (needed)  that is where it needs to go.
The thing about Kurt is he's settled in really quickly, I knew because he had PL experience, he's still 26-years old and in the French national team which is second or third in the world in terms of placement.
For us to get that sort of player here at West Ham, adding to what we had. I did think we needed cover, another centre half to go with what we had last year. It took me a while because we had a few centre-halves and we looked, but always Kurt was the one.
I thought if I could get [anyone], I want Kurt Zouma because he's a good age, still probably got his best four or five years as a central defender ahead of him and also he's probably got a couple of hundred games under his belt in the PL. For me, I felt he could be a good signing and he has been a really good signing for us.
It sets the standards for new signings. I'm not saying that we're still not going to try and find a Vladimir Coufal or someone else of that level. 
I don't think that now we're in need of loads of quantity. I would like to try and see if I could add bits of quality where you could say, 'Oh wow, he's going to threaten the team'.
Last year, bringing Jesse – he came in and gave us an incredible lift. I've got to keep looking for the players who can give us the burst of energy which we need to maybe keep us going.
Then there is the other part of the player, is it someone who I'm going to have in the team for the next three or four years.
To actually buy that one who will give you the exact burst of energy at the moment is probably really, really big money. That is what Kurt was in the summer, big money for us."