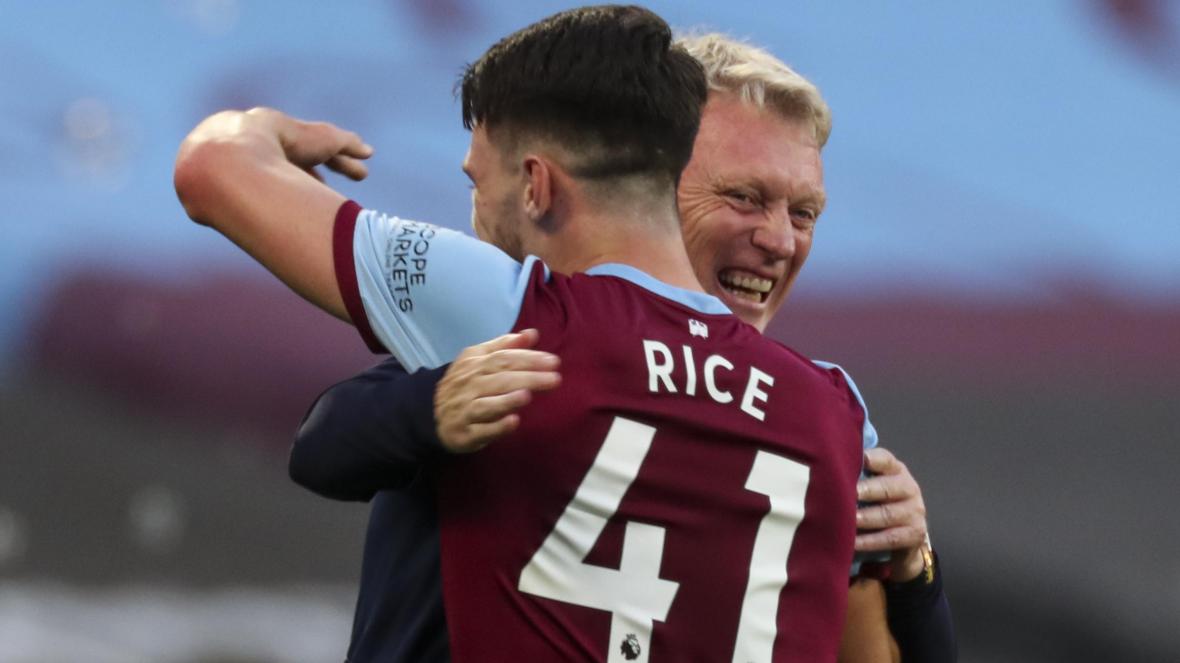 David Moyes – as is always the case was in no mood to give anything away – when discussing the possible return of Declan Rice against Everton.
Mind you, that he spent a great deal of time talking about him and bearing in mind that he was only missing last week after failing a late fitness test it would be no surprise to see him in the squad.
It's always dangerous to try reading between the lines as far as the manager is concerned though so nothing will become entirely clear until an hour before kick off when the teams are announced.
Personally I expect to see him in the squad but given the success of the team on Monday night would expect the same again with Dec available hould we need someone to make a serious difference.
Commenting at his presser ahead of the game Moyes said: "We're obviously getting closer to getting Declan back, because we're another week down the line and we're hoping that we can have him available."
"He's back on the grass and closing in on it. Undoubtedly he's a big miss for us and we'll try to get him back as quickly as we can.
"He's so important for us and we need to get him back as soon as we can. He can make the difference in the games and we have a big game coming up this weekend for a starter.
"We've got a few people back on the grass, back training. We've got another day before we get to game time and we're hoping we can get them back, but I wouldn't put any timescales on it exactly for when I think it'll happen."
Aaron Cresswell and Michail Antonio returned from their hamstring injuries in Monday's 2-1 win at Burnley and the boss is especially happy to have an increased number of options at his disposal at the sharp end of the pitch.
"We always felt that we had players and we're starting to get a few of them back to fitness and we're starting to have a few more options than we had," he continued.
"It was good that we got Saïd into the position to contribute the way he did on Monday night, while Jarrod Bowen has been scoring the goals – he scored three in five prior to that game.
"We need to keep the options and the flexibility of the front players going as much as we can – I want to be able to rotate them at times and I want to try to make the right decisions for each game. Thankfully it worked the other night and we got a good result."