David Moyes has waxed lyrical about the form of Ivan Toney at Brentford and admits he was close to signing him from Peterborough United.
The England international has gone from strength to strength since joining the Bees and has been in superb form this season.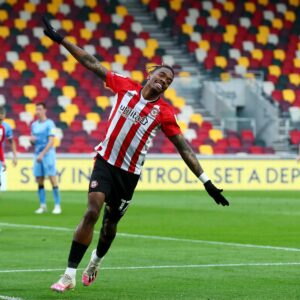 Toney has scored 11 goals in 15 games this term and got back on the scoring trail at the weekend, as Brentford drew 2-2 with Spurs.
The striker will be out to again hit the back of the net against the Hammers on Friday and Moyes admits that the Hammers watched him plenty before he eventually moved to the Bees.
He told reporters: "He has done brilliantly well. His step up, you talk about players who step up through the leagues. I remember seeing him a little bit for Wigan on loan. Then he went to Peterborough. We had a scout who lived in Peterborough – Robbie Cook, died a couple of years ago – and we were watching Ivan Toney loads and loads. Would we, wouldn't we, would we, wouldn't we. We probably missed out when he was £9-10m from Peterborough to Brentford. It might have ended up more than that. (He cost £5m in Sept 20)
"We looked a lot at Ivan Toney at that time. He has turned out to be a super player and a handful for every team.
"That was when I was here – not sure if first or second period.
"I think his all-round play as a target-man striker is a bit unusual. You don't see many in the PL. His ability to link with Mbeumo is very, very good nearly back to the olden days with one big striker and one small striker. I think they have got an incredible combination and incredible ability to understand where one another is on the field. They are a real handful the two of them."