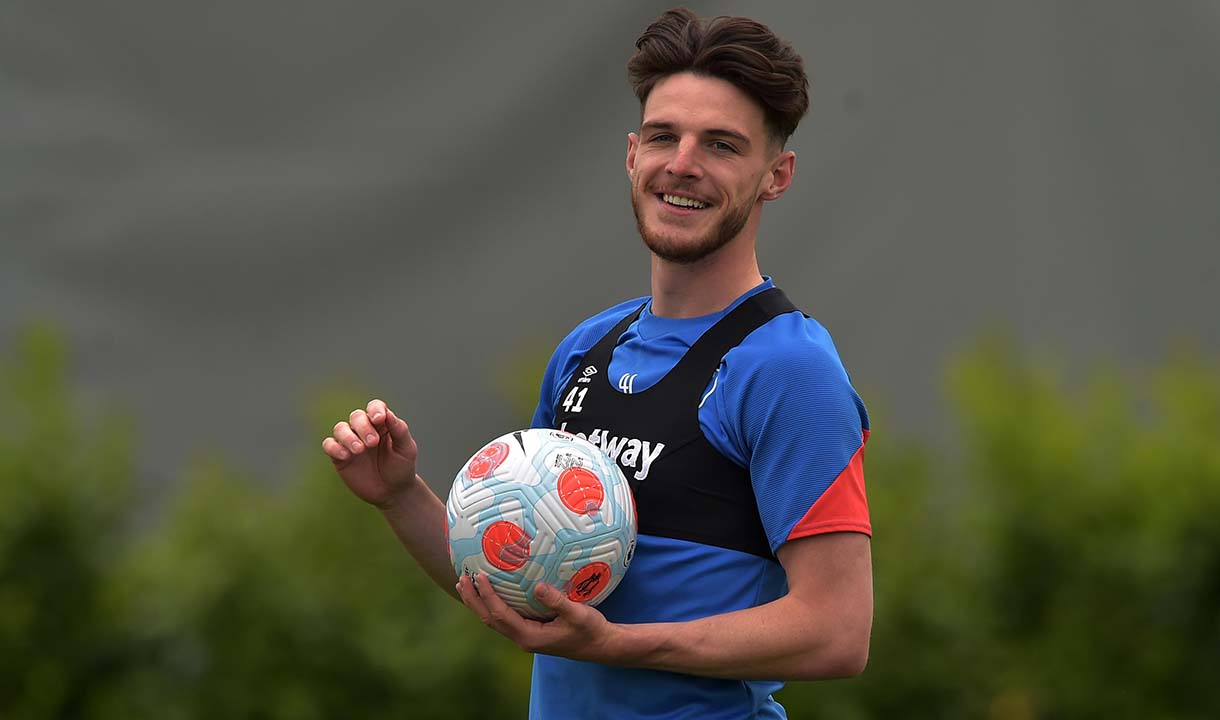 Declan Rice and that new deal offer has been the talk of the last part of the week.
There are those of course who believe the offer of an eight year deal was ridiculous but exactly why was never made clear by any of them.
For surely the reality is that when you are trying to keep your best player at the club you go in with your most optimistic offer and take it from there.
Ok, it's a really big and bold decision but to do anything else suggests you aren't that bothered which in turn would draw anger from the fans – sometimes whatever you do you can't win.
David Moyes has made it crystal clear he wants to keep the captain and today paid him a series of compliments given the season he is now seeing come to a climax.
Speaking about defensive midfielder and how he personally feels about him he declared: "He's been so important for us and he's played really well this year.
I've said many times that I think, with the exception of Harry Kane in the second half of the season,  Declan Rice is probably been the pick of the England players who played in the Euros last year, and then been consistent. 
He's played well since game one to now, which says a lot because it's tough. I think Declan, right from the start, has been very good.
I hope he continues to get better. He's got lots of improvement in him. He's a young man who will get better with experience. 
I've said in the past many times that I think he'll captain England. I don't think it's too far away. His form would dictate that. He captains West Ham at the moment so he's certainly going down that line."