By Hughie Southon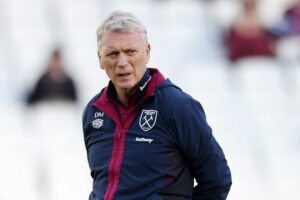 Emerson appeared to be settling into the Hammers team well at Newcastle and looks a likely starter in today's game against former club Chelsea.
As is always the case it will be a big occasion for former players and hopefully we will see him at his best,
In the meantime manager David Moyes has been discussing his reasons for bringing the player to the club telling reporters: "When we got Emerson, we were hoping he would give us a left wing back option because I expected to start the season playing in that formation but injuries didn't allow me to.
I don't think it's a formation you play continually – I don't think you go through a full season doing it. There are periods where you can change it.
But we didn't get a chance to do it at the start of the season when we were hoping to introduce it. We're using it just now and it's giving us something extra.
Every system will have weaknesses – 4-4-2, 3-5-2, however you choose to play. It's the opposition, how they play.
The diversity in the teams in the Premier League in how they play, the tactical work that goes on behind the scenes, is huge. Look at Man City and Liverpool.
There are hours and hours of work going on behind the scenes at clubs to try to get a tactical edge on the opposition."