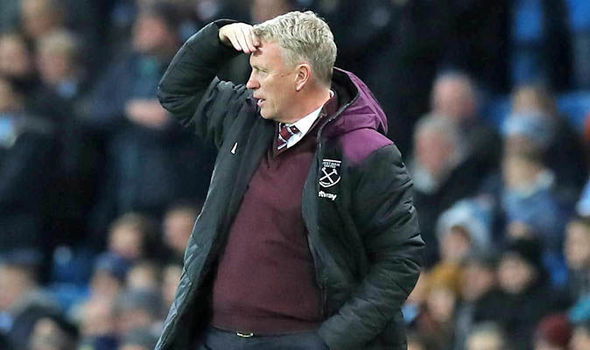 David Moyes has a number one priority at West Ham United and he makes no bones about it!
Nor does he pull any punches over the fact that whilst he knows the direction in which he wants to take the club, its owners are going to have to share the vision.
In a broad ranging interview at https://www.standard.co.uk/sport/football/david-moyes-interview-west-ham-news-a4518211.html?utm_medium=Social&utm_source=Twitter#Echobox=1596712267 the manager has made his hopes very clear.
And it seems to us that he has got it bang on in claiming that this is a club that can shoot for the top quickly but should rather be looking to stabilise in a big way
He has been immensely proud to have rescued the club from the depths of a relegation struggle and has every right to feel pleased with the achievement.
But he wants no more of that and instead is plotting his way forward to what hopefully will tun out to be calmer waters for the club and its long suffering fans.
After two relegation battles – both won – he has earned the right to impose his own will on the club and we can only hope that he finds the board 100 per cent in tune with his vision.
He explained:  "This one has been one of the toughest periods I've had in management. It said a lot about the club's owners that they were big enough to come back for me, knowing that I had done a good job the first time. My history is one of building clubs, picking young players.
I have ideas of how things should look and West Ham are a prime club for that. It has incredible potential which is a bit untapped. There are a lot of things going for this club. Do I think we can go from the position we're in to right at the top? No — let's be more realistic."
Let's continue to make progress. Let's see something which excites the supporters but let's also continue to build this team. Ultimately, though, that's not my decision. That's the way we should be going but the owners need to agree that yes, this is right direction for this club."
We would like to strengthen in a lot of areas. We're lacking in defensive cover. We're also looking to see who could move on, because that could change the direction we take during the transfer window.
"The owners have spent a lot of money in the last few years and I'm not sure a similar amount will be available this time. Whatever there is, though, we will spend it wisely.
"We're trying to bring in a younger group but we will also need a couple of experienced players. Central defenders are usually better when they're more experienced."
"Pride is not a word I use very often but this was a big achievement. I want to be at the top, I want to be challenging for Europe, but I can't promise that. At the same time I want to give them[the fans] hope. I want to get back to that level — I've been there before.
"It can't happen overnight. You can have a good year and then a bad one, but if you're continually going to chop and change, that will always happen. Anyone who knows anything about football would surely say, 'This is a club that could do with a period of stability.'